These 3 panel table displays offer an inexpensive, professional, and effective way to promote your message. They are portable, lightweight and freestanding. Great for trade shows, exhibits, meetings, seminars, workshops and conferences.
The panel displays are offered in 18×24 and 24×36 configurations. They include 4 graphic(1 for each panel & header)
All are mounted on 3/16″ foam board laminated with panel connectors and an attractive soft cover portfolio.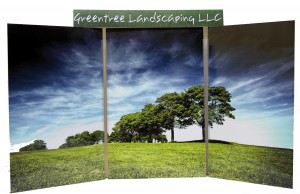 Retractable displays, printed on white poly film in color for your next presentation.
Includes convenient cloth carrying case.